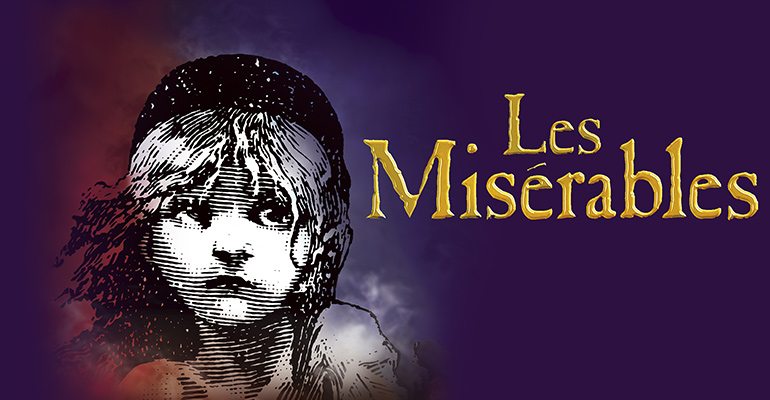 Les Misérables runs for 2 hours and 50 minutes on Monday to Saturday evenings at 7.30pm and Wednesday and Saturday matinees at 2.30pm. Tickets are sold for seats on all levels of the Queen's Theatre, with tickets varying in price throughout the auditorium. They can be purchased online, over the phone or in person at the theatre box office. Access and group tickets are also available. Each audience member must have their own ticket whatever their age.
Buying Tickets Online
You can buy tickets by visiting the official Queen's Theatre website at http://www.lesmis.com/uk/. There are many other online retailers that sell tickets for Les Misérables and it is important to make sure you're buying from a STAR (Society of Ticket Agents and Retailers) accredited site with a STAR logo. STAR-approved retailers have to comply with strict regulations, and STAR will intervene on your behalf if you believe those standards have not been met. Using affiliated sites means that you're buying tickets in a secure way.
Buying Tickets by Phone
You can phone the box office phone number on 0844 482 5160 to buy tickets or to discuss any ticketing queries you might have.
Buying Tickets in Person
If you would like to book tickets for Les Misérables in person you can visit the Queen's Theatre box office on 51 Shaftesbury Avenue, London, W1D 6BA.
Buying Group Tickets
Les Miserable is extremely popular with groups. If you'd like to book more than 10 tickets please call the dedicated groups booking line on 0844 482 5102. There is a special rate of £42.50 for groups of ten or more. Champagne and special hospitality packages are available to make your group visit really special; please ring the booking line for more details.
Buying School Group Tickets
The Queen's Theatre has an education team who can offer the best advice on the services available to visiting school groups. You can book an all-inclusive visit which includes a backstage tour, a theatre workshop, lunch, and matinee tickets. They are also able and willing to tailor a package to suit your group. For any school groups information, or to book school group tickets, please call 0844 482 5165 or email education@delmack.co.uk
Buying Access Tickets
If you require access tickets or would like to discuss the specifics of your access requirements call the access line on 0844 482 5137
Sign-interpreted Performances
None set
Captioned Performances
None set
Audio Described Performances
None set
Buying Special Ticket packages
The Queen's Theatre offers exclusive ticket packages to make your visit unique; The Champagne Package and the VIP Package. These are perfect for birthday or anniversary occasions, or just to make your theatre visit even more memorable. The champagne package includes one of the best seats in the house, half a bottle of champagne, a show programme and souvenir brochure per guest, from £140 per person. A front of house team member will personally escort you to your seats and ensure that you have everything you need during your visit. The VIP Package is the Queen's Theatre's premium experience, offering a top price seat, programme and souvenir brochure per guest, plus the use of a specially designated hospitality area. You can use this 45 minutes prior to the performance and during the interval, where you will have access to an open bar and a variety of canapés. A host will look after you during your visit. VIP Packages are from £195 per person. To enquire or book one of these packages, call Johanna Newhall on 020 7766 2112 or email hospitality@delmack.co.uk